Hola dudes! Reading out loud to kids-any kids-is one of my all-time favorite things to do. And no one writes books that are more fun to read out loud than Judy Schachner. Her
Skippy Jon Jones
series is wonderful: hysterical and fun with delightful illustrations. Skippy is one of the most imaginative and creative Siamese cats to ever grace the pages of a children's book.
Skippy Jon Jones is a Siamese cat who thinks he is a dog. He is always off on an adventure after a jump on his big boy bed. He has an imagination that is wild and wonderful and so appealing to kids. Celebrate the 10th Anniversary of Skippy Jon Jones with one of eight titles including:
Skippy Jon Jones, Lost in Spice, Cirque de Ole, Presto Chango,
and
Skippy Jon Jones and the Big Bones.
Coming this fall:
Skippy Jon Jones Snow What.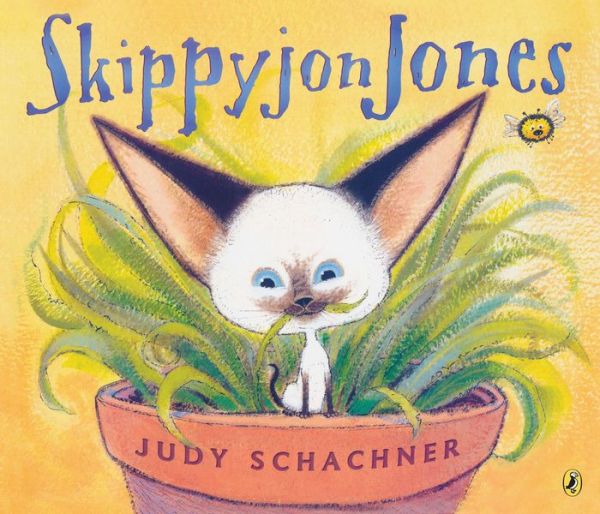 Learn more about this fun author at www.judithbyronschachner.com. You can check these books out at your local library or take a look at http://skippyjonjonesstuff.com. Skippy Jon Jones books are also especially wonderful when read by the author; the books on CD make for fun road trip listening and are worth checking out!

Happy summer reading!